ChurchSchool
HOPE
Unit I: THE DAYS ARE SURELY COMING
A New Future
Jeremiah 32 Key Verse(s): Jeremiah 32:15

Sept. 21 Hope for a Distant Future.
Jer. 32:2-9, 14-15
HOPE
Unit I: THE DAYS ARE SURELY COMING
Improbable Possibilities
Jeremiah 33 Key Verse(s): Jeremiah 33:11

Sept. 22 In Returning You Shall be Saved. Isa. 30:9-17
Sept. 23 Where Are Your Gods? Jer. 2:26-32
Sept. 24 I Will Bring You to Zion.
Jer. 3:11-15
Sept. 25 I Will Heal Your Faithfulness. Jer. 3:19-23
Sept. 26 The Hope of Israel. Jer. 17:12-17
Sept. 27 The Lord Acts with Steadfast Love. Jer. 9:17-24
Sept. 28 Voices of Mirth & Gladness. Jer. 33:2-11
Greater Faith A.M.E. Zion Church
1301 Youngs Road
Petersburg, VA 23803
804-732-5683
Sunday School: 9:00 a.m.
Sunday Worship: 10:00 a.m.
Tuesday Bible Study: 12 noon
Wednesday Bible Study: 7:00 p.m.


Min. Barbara Merriweather, Local Preacher
Rev. Theresa Caldwell, Minister
Rev. Dr. Audrey G. Jones, Pastor
Rev. Dr. Medis Warren Cheek, Presiding Elder
Mrs. Georgina M. Thompson, Missionary Supervisor
Rt. Rev. Richard K. Thompson, Presiding Bishop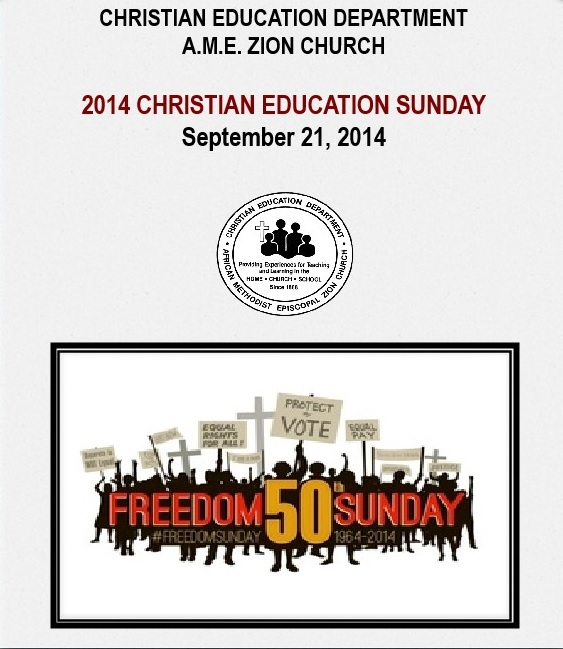 An Evening Church School via TELECONFERENCE
will be held each Monday night at 6:30 p.m.
1-567-314-6064
Passcode: 913749#
These 30 minute sessions will be held by our Christian Education Director. Please call the church for more information.
Book 2: "Autopsy of a Deceased Church: 12 Ways to Keep Yours Alive." by Thom S. Rainer.
Class: October 18th at 9:00 a.m. For more information, visit the Book Club page. The link is at the top right-hand corner of the page.